SANCTUARY STORIES
A creative project in partnership with ArtReach, working with their Roots group of participants from sanctuary seeking backgrounds, and in collaboration with award winning textile artist and creative producer, Ruth Singer. The artwork created was exhibited at Leicester Central Library as part of Journeys Festival International in August 2022.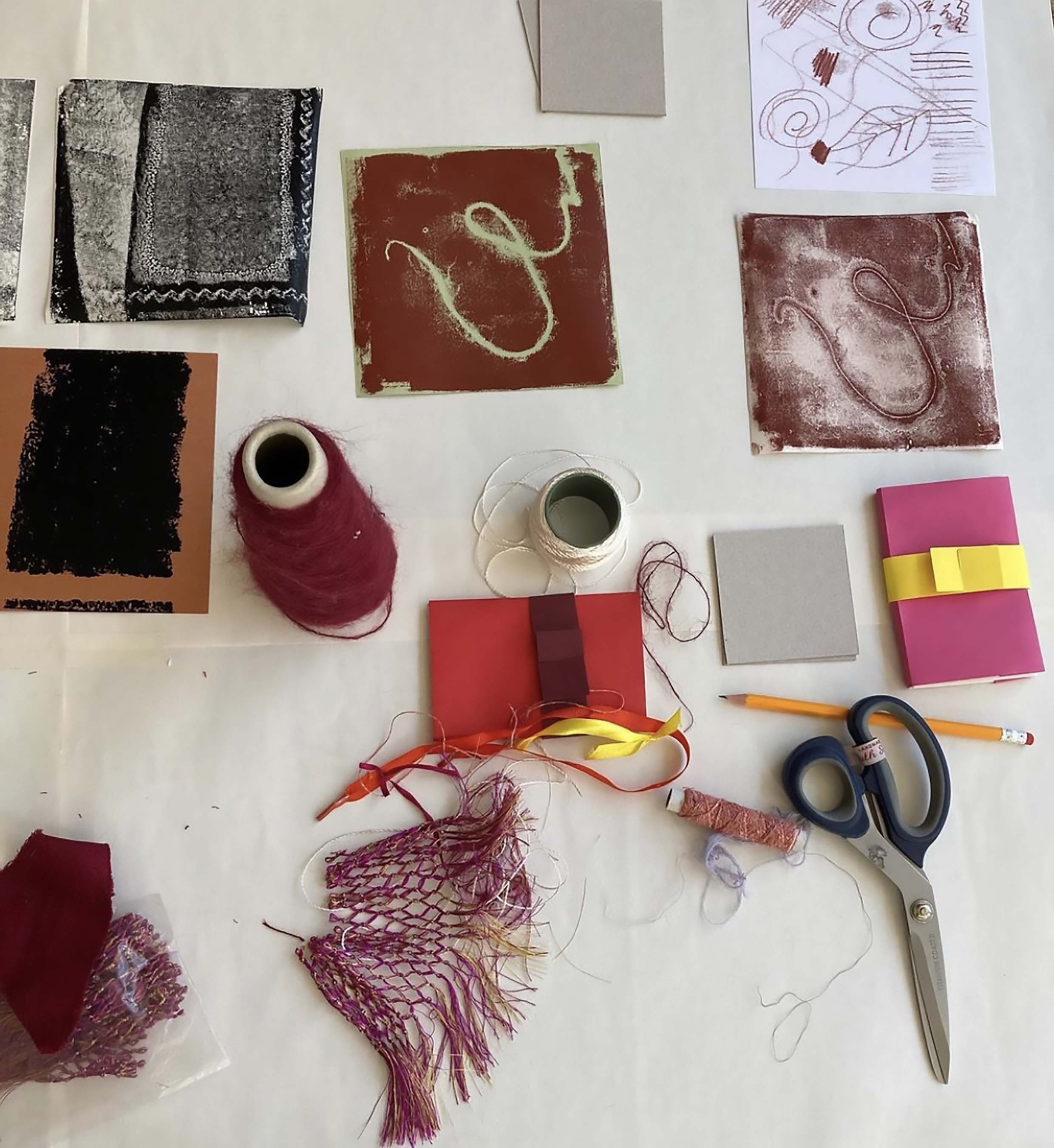 "The Roots group are local participants from around the world, who come together to learn new skills and engage in cultural activities throughout the year. The project, Sanctuary Stories, is all about inspiring conversations around stories of individuals from sanctuary seeking backgrounds, and their connection to community, home and environment through creativity" - Mandeep Dhadialla.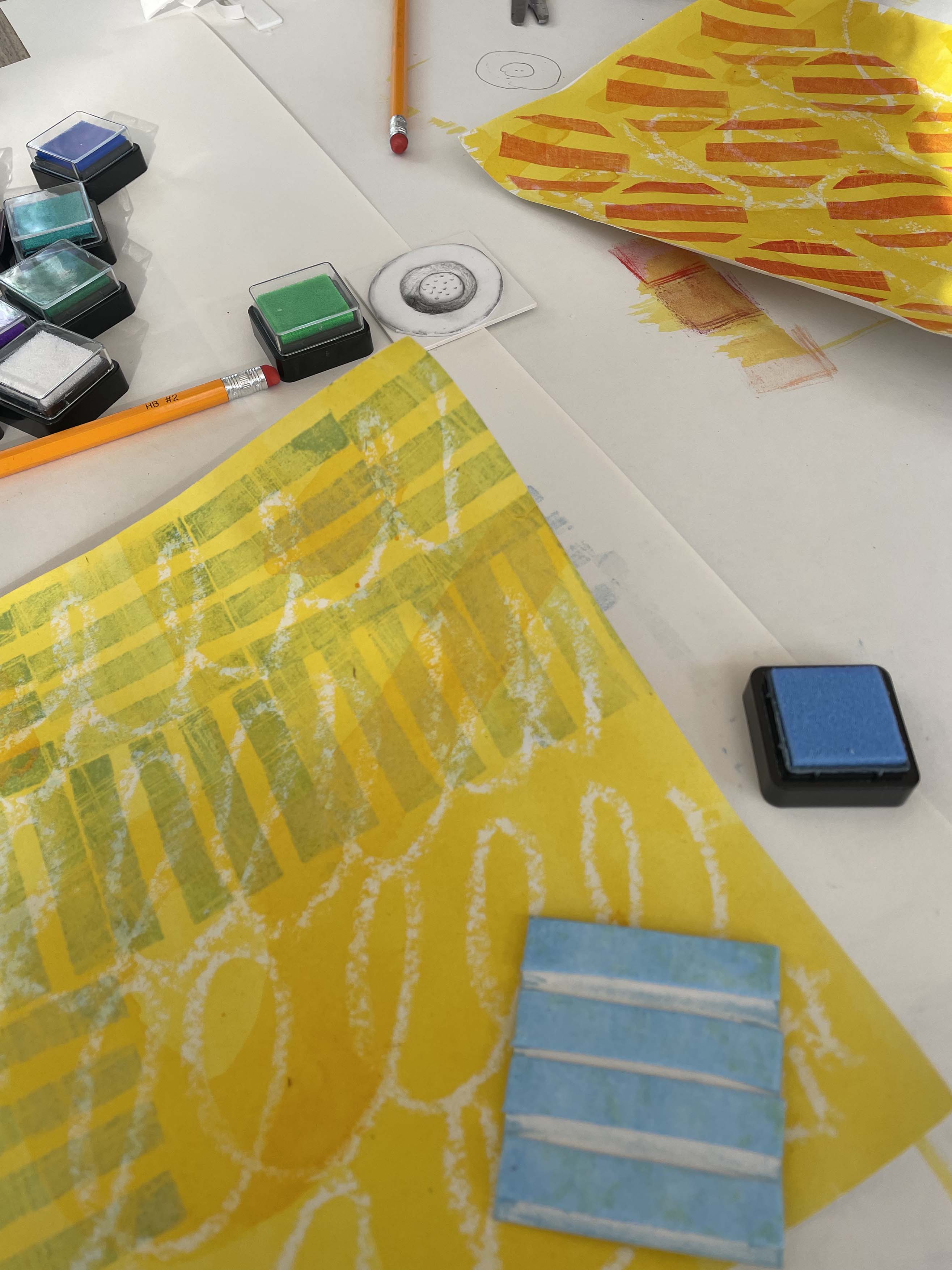 The summer of workshops involved printmaking and creating book forms making mono-etching flower books, zines, accordion pocket treasure books, landscape collages, linocuts, embossed collagraphs and slow stitch led by Ruth. The mini library of visual storybooks created tell the participants story of journey, memories, landscape and pattern, each with an undertone of healing and mindfulness.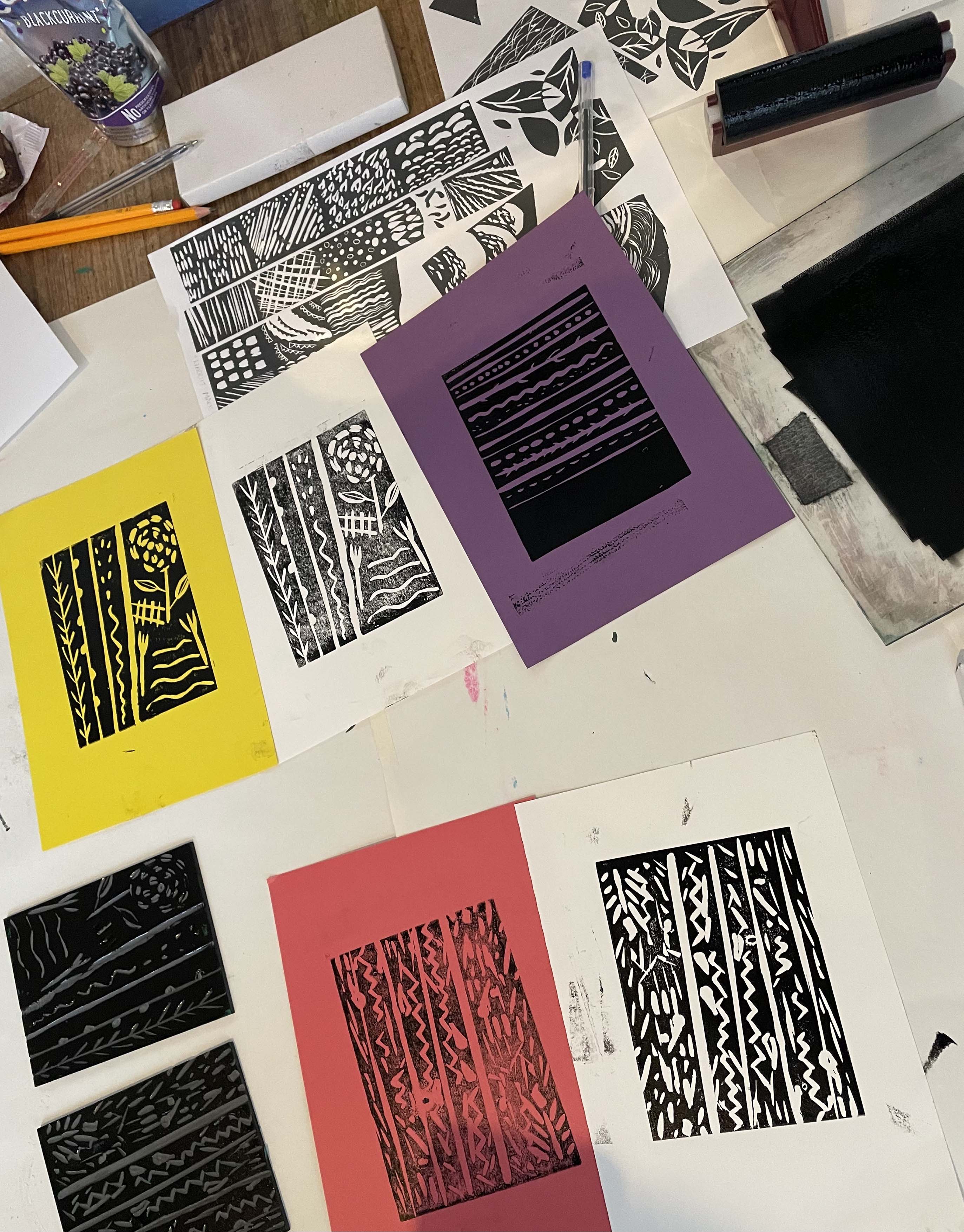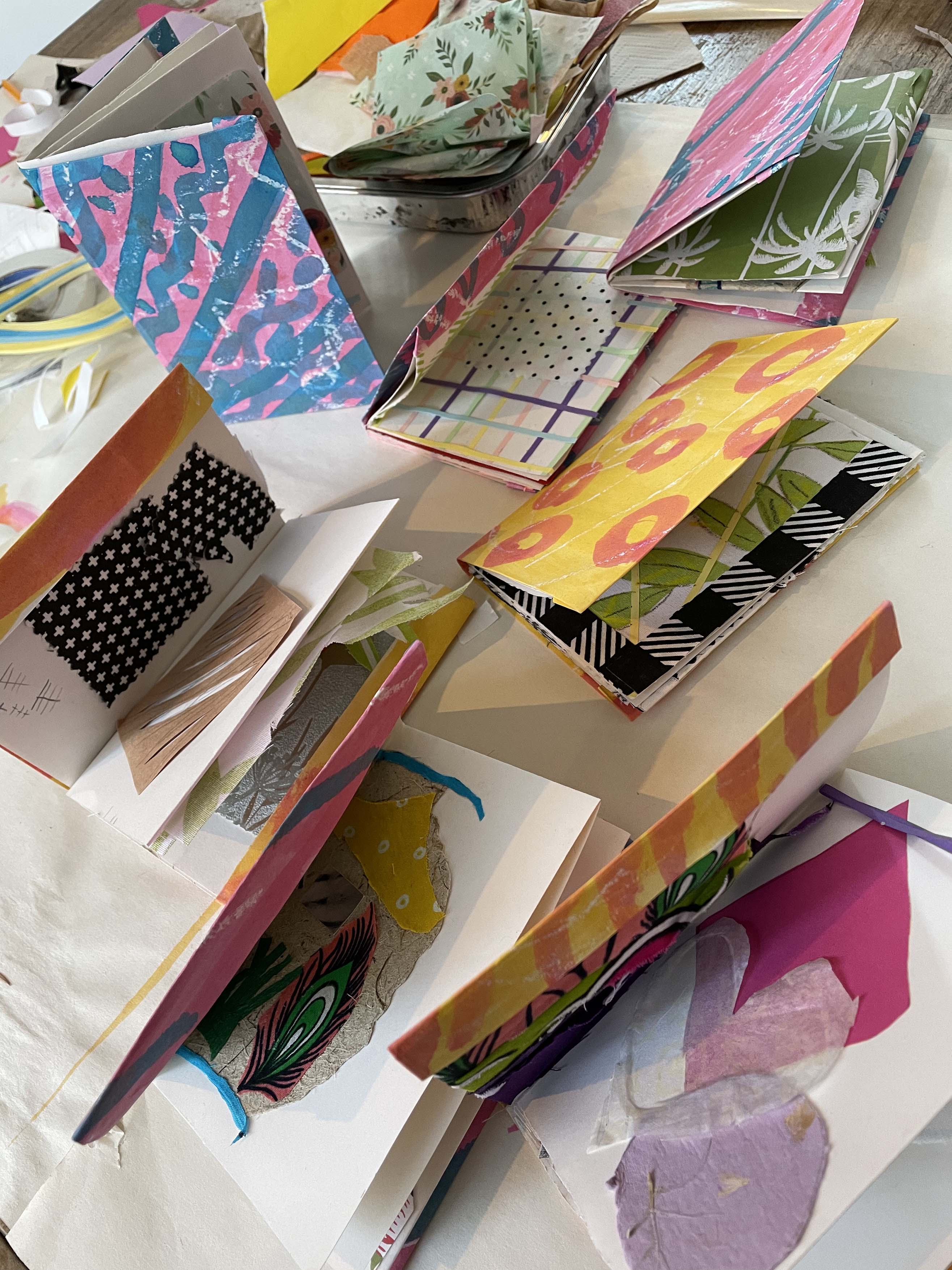 Aside from leading the slow stitch workshop, Ruth provided behind the scenes project planning and support. Having Ruth's input from decades of experience in running arts projects, exhibitions and engagement activities has been incredibly valuable to my learning and professional development in creative project management. It's been a real delight collaborating with another artist who's individual practice has similar threads of meaning behind their work as much as it has been an honour working with Roots group. The sharing of insightful conversations between Ruth and myself when developing my project concept, and with Roots group during the workshops, has continued to inspire my own practice. The resulting mini library installation is a collective culmination of all this.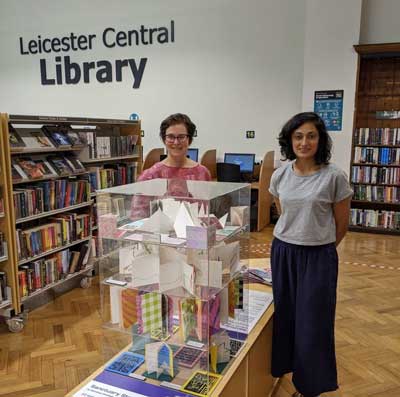 The idea for the project stemmed from my own story of migration as a young child spending my formative years in Kenya. Much of my practice is developing into exploring the concept of "stillness in displacement" - a parallel in narratives derived from the lockdowns, migration and landscape, and between the impact of inner emotional displacement, outer physical displacement, and how landscape provides that constant quiet anchoring. So hearing the stories of project participants was very much a shared connection and mutual understanding of individual experiences of journey, of living with ties (emotional and/or physical), in different countries, questioning the idea of "what contributes as a sense of home, place, comfort and safety?".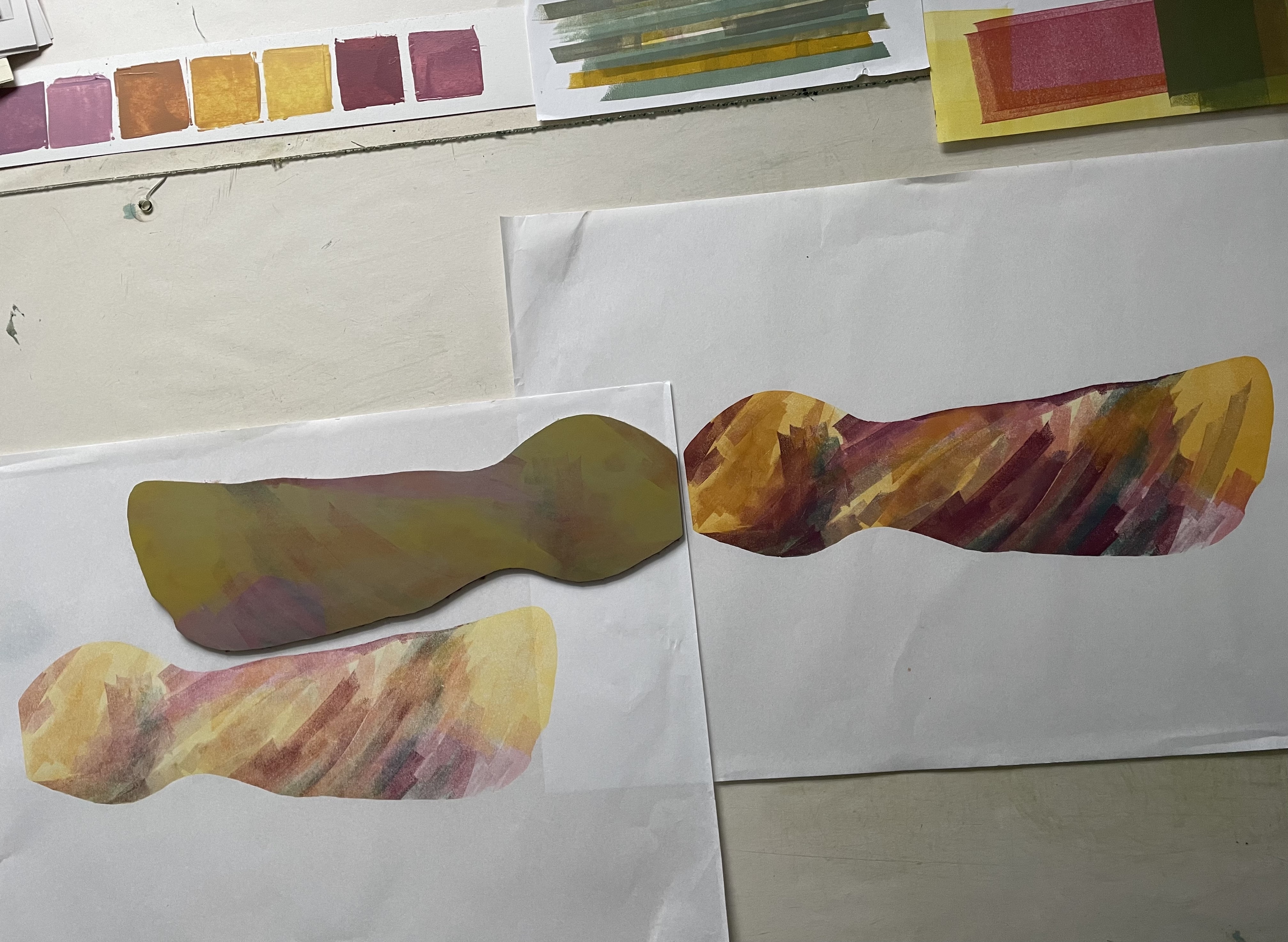 I've loved working on this project on both the creative and management sides, especially in collaboration with another artist, ArtReach organisation and their Roots group. I'd be really keen to work on more community arts projects around inspiring concepts in tune with my own practice. If this sounds fitting and you have a project in mind, please do reach out through the contact form or emailing [email protected]. I'd love to have a conversation about working together.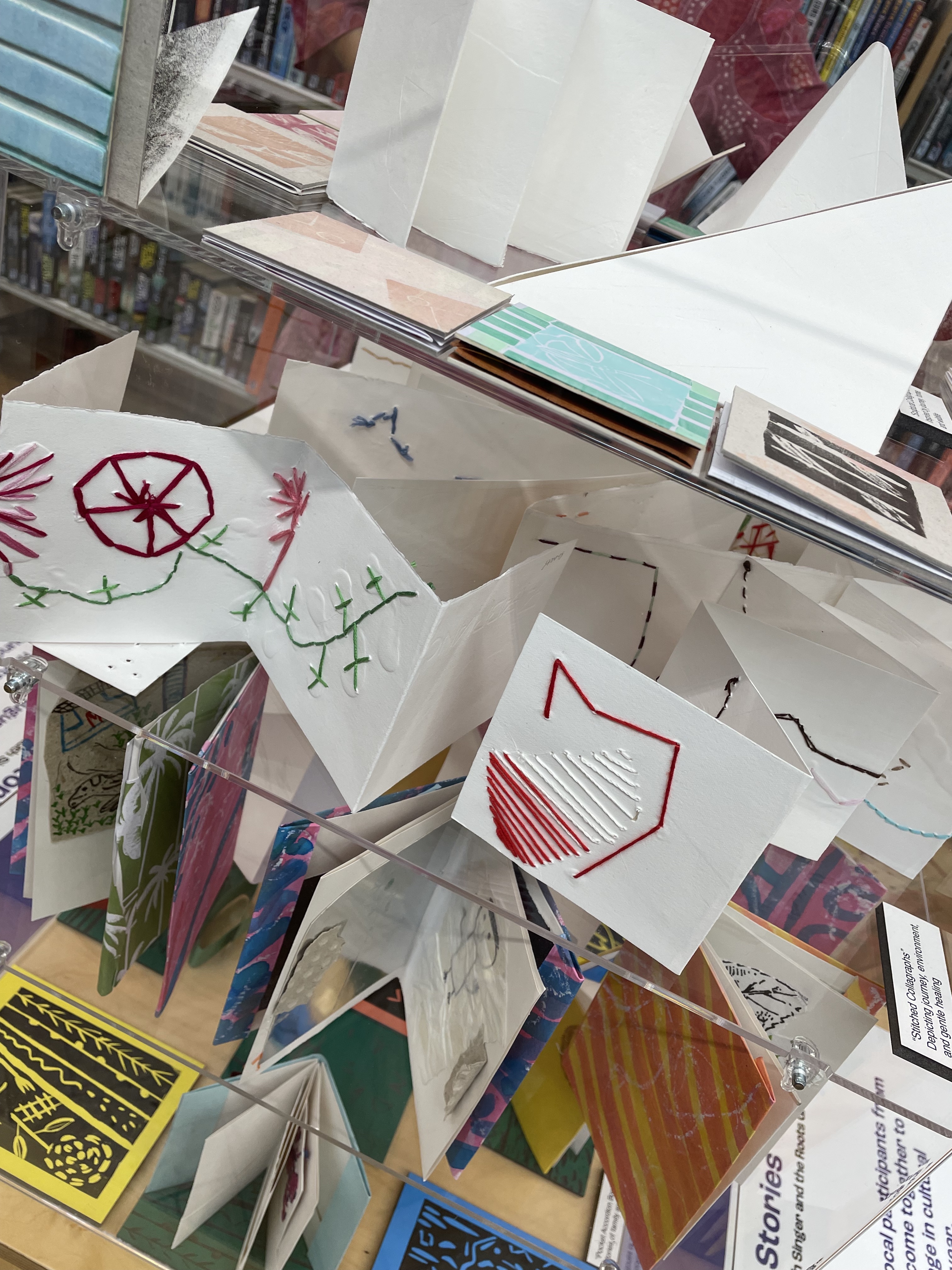 ________________________________________________________________________________

Read about my involvement as associate artist on both fantastic projects created by Ruth Singer, Community Spirit celebrating the stories of pandemic volunteering in Leicester, Leicestershire and Rutland, as well as the wonderful Woodgate Wellbeing project.