In March 2023 I was utterly delighted to have been awarded a major artist commission by Leicester Museums and Galleries through their NPO funding.

Steam & Seeds is an exhibition composed as a triptych of linocuts illustrating a story of wastewater management through the lens of plants in response to Abbey Pumping Station's Victorian engineering and environment.

Indulging in working on this commission over the last few weeks can only be described as intense euphoria. Being immersed in my element creatively combining heritage, printmaking and nature has been an utterly welcomed experience, one which I've thrived on. It is inevitable that many lessons have come along with it both in my practice development, in my self belief and in future ideas linking to my interest and curiosity in plants. I was very grateful to have had the support of artist-mentor, Ruth Singer, who guided (and reigned in!) my ideas and also helped out with initial research and site visits.

Each linocut includes elements from Abbey Pumping Station musuem collections incoporated with research of plants pre and post industry and sewers.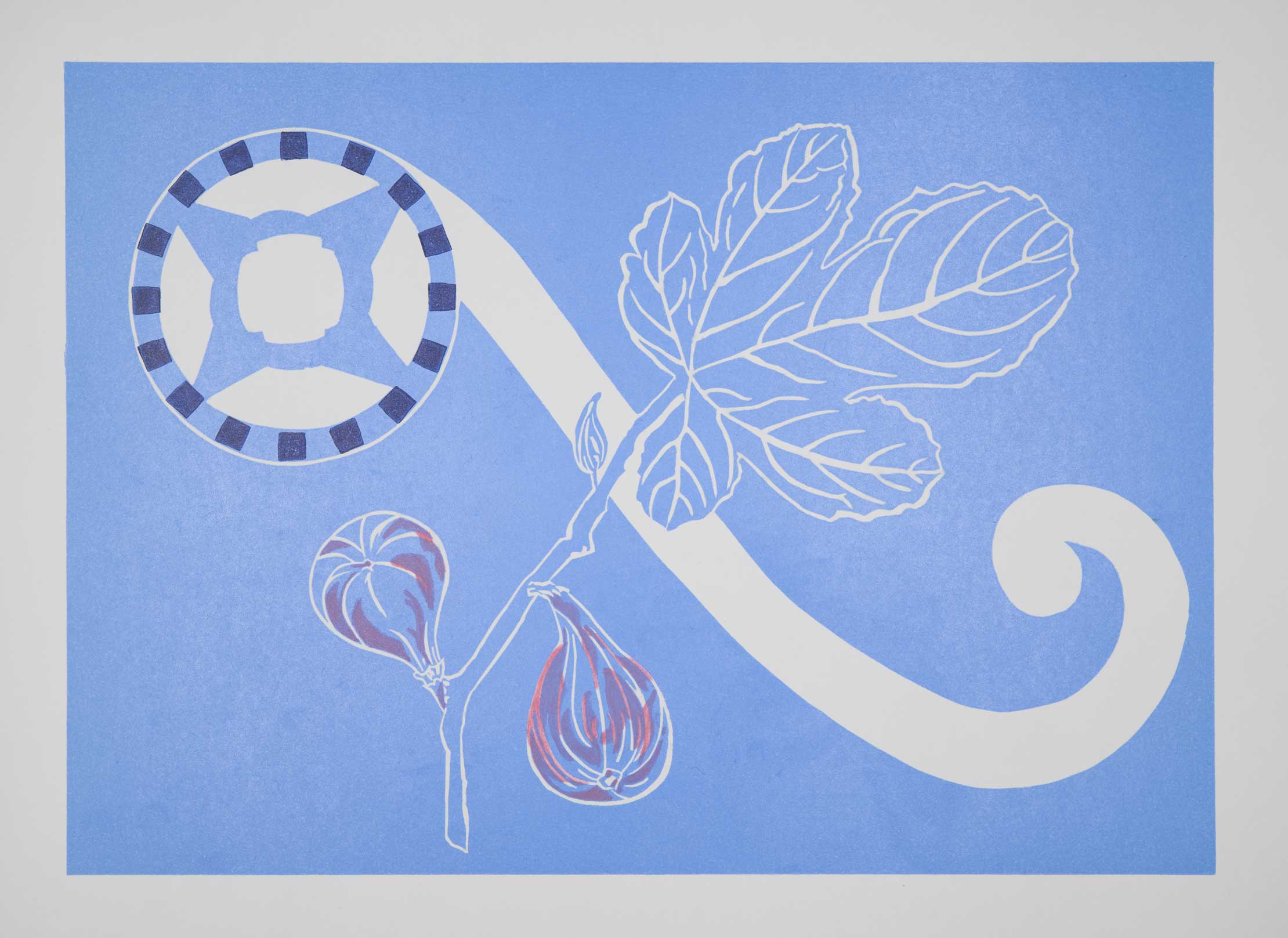 The linocut above visualises a pillar scroll from the building as a sewer pipe with cogs and a fig leaf. Before sewage treatment plants, human waste was found in rivers and streams. Undigested fig seeds grew into trees by riverbanks introducing non-native plants to new areas. The figs provided food among local communities and the seeds returned to the ground through human waste.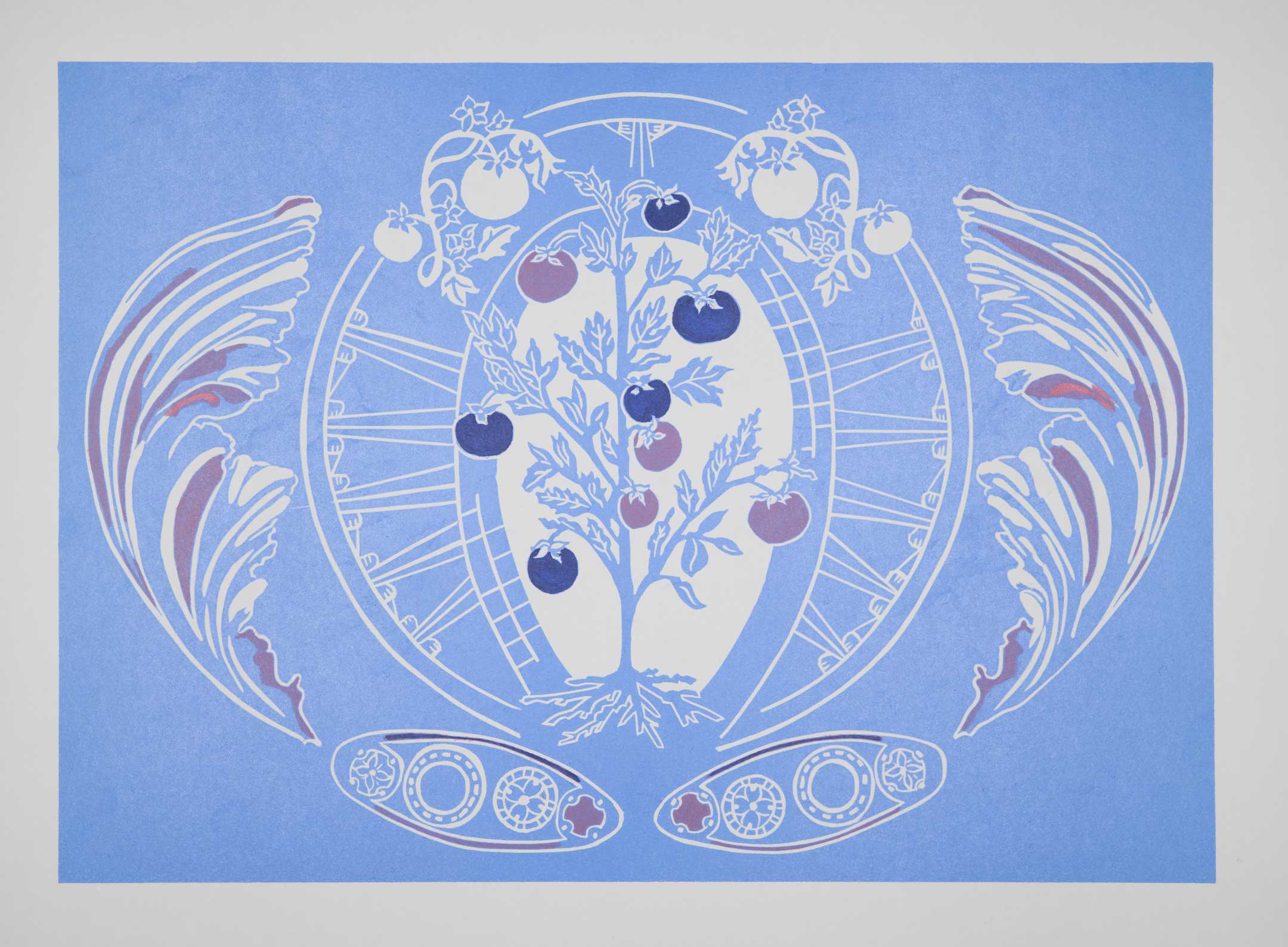 The second print is a combination of steam beam engines, acanthus leaf motifs on the pillars, wheels and a Victorian sewer and tomato plant taking centre stage. Listening to this story by the passionate volunteers was the highlight of my research - sewage travelling through Victorian egg-shaped sewers was pumped using steam powered beam engines to Abbey Pumping Station. Tomato seeds from the waste were grown and eaten by the workers at the station - steam used to power the engines created ideal greenhouse conditions on the top floor of the building.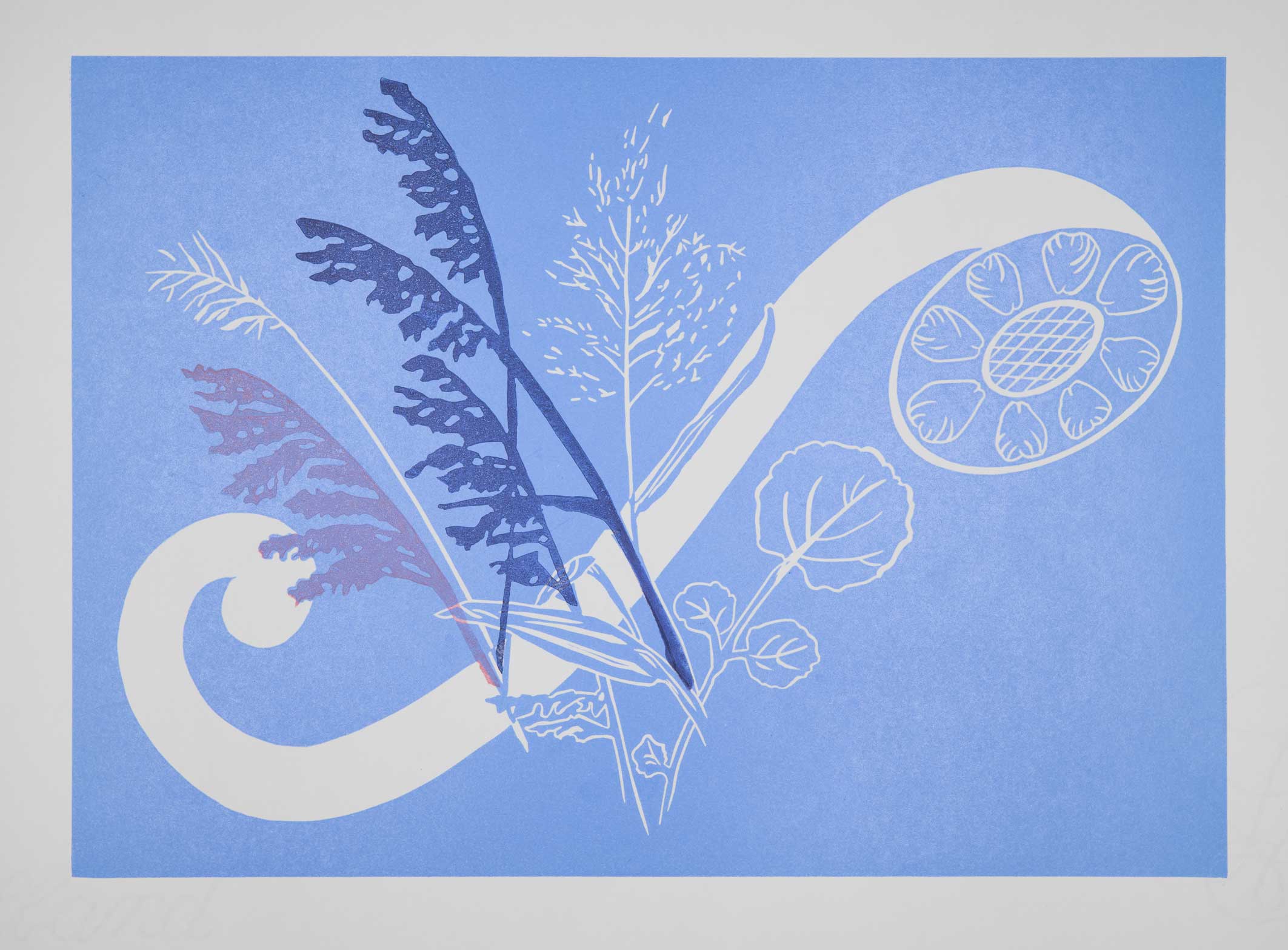 This third linocut has the scroll-like sewer pipe with a stone carving pattern taken from the exterior of the building, alongside river plants. Reeds planted along riverbeds naturally purify water used for bathing and dish washing. Bacteria living on the plant roots clean the water and digest the contaminants for growth. As water moves through the reeds, it continues to be naturally filtered, creatng water that can be reused for washing.

The original A4 linocuts produced were photographed for a digital print upscale to around 1 meter wide and exhibited at Highcross Leicester from Saturday 1st April until Sunday 4th June 2023.

If you would like to own a piece of Abbey Pumping Station and the Environment, the original linocuts are availble to purchase individually or as a set of three here: Steam & Seeds original linocuts.

Stay tuned for the upcoming short film documenting the making of Steam & Seeds.



Thanks go to -

Leicester Museums and Galleries
Abbey Pumping Station
Highcross Leicester
Leicester Print Workshop
Ruth Singer - Artist Mentor